The richest women in the world we will see now. Who are these divas that parade around with all that money? All of them are billionaires, own shares in, or own large companies that you are sure to know.
Some of them are part of traditional families that have inherited a great fortune, but that doesn't take away the merit, as they worked a lot together with the family. So check out this top 20 with these powerful and rich women.
20 – Miuccia Prada – $2.1 billion




The woman is a PHD in Political Science and the granddaughter of Mario Prada, founder of the Prada brand .
She is a former militant of the Italian Communist Party and in 1985 inherited the ownership of the brand from her grandfather. Today she is married to Bertelli, CEO of the Prada group .
19 – Milane Frantz – $5.3 billion
This girl is the heir to the Duncan family . The Enterprise Products company is responsible for a large part of the gas pipelines in the United States.




Milane inherited from his late father 3.1 billion dollars and since then he has been investing in making his wealth grow more and more. In addition to company value. We can say it is in good hands.
18 – Randa Duncan Williams – $5.6 billion
Another one of the heirs of the Enterprise Products company . Randa and his sister, Milane, daughters of their father Dan Dunca n, take care of the company and make investments together, making the company grow more and more.
17 – Pansy Ho – $5.6 billion


Pansy Catalina Ho Chiu-rei A , is a businesswoman and takes care of Macau . Along with her father, Santaley Ho, they run various sectors of the billion-dollar company, including Shun Tak Holdings and tourism businesses in China. Thus, she is among the richest women in the world.
16 – Margarita Louis – $9.5 billion
Magarita is a Swiss-Russian, president of Louis Dreyfus , an agriculture and food processing company with an international dimension.
The woman, born in 1962, is powerful and owns the Louis Dreyfus Group. This one who announced the purchase of club Olympique de Marseille , from France, for 45 million euros in 2016.
15 – Antonia Johnson – $9.6 billion
Antonia is the fourth-generation head of the Swedish family business Axel Johnson AB.


The company was founded by her great- grandfather in 1873. She is succeeding her father as chairman of the board.
The net worth that was inherited is 6 billion dollars, but the value that the company Johnson Axel AB is worth is around 11 billion dollars.
14 – Elaine Marshall – $9.8 billion
Elaine Marshal is an American politician elected to the position of Senator by the Democratic Party. She lost in 2010, but returned in 2016 to occupy it.


She is currently the Secretary of State for North Carolina, and is the first woman elected to that position in the state.
13 – Johanna Quandt – $12.8 billion
Johanna was Herbert Quandt 's assistant and wife in the 1950s. After his *death, she inherited the billionaire empire, and went on to make corporate investments in BMW . She and her children held nearly 50% of the shares.


After a while, Joahna died, passing the throne to her daughter, who became the richest woman in Germany.
12 – Anne Cox Chambers – $15.5 billion
Anne Cox was part of the United States Democratic Party . Along with her husband James M. Cox and sister Barbara Cox, they built a billionaire fortune.
Today she is an entrepreneur and investor.
11 – Blair Parry-Okeden – $16 billion
Blair is James M. Cox 's daughter . She is born in Honolulu, Hawaii. She inherited part of her father's company, Cox Enterprises, but currently she no longer owns any part of the company.
10 – Charlene de Carvalho – $16.5 billion


Charlene is a Dutch businesswoman who owns 25% of the world's second largest brewery, Heineken International .
One of the richest women in the world, she is the richest woman in the UK, joining Forbes as one of the world's billionaires in 2018.
She is the daughter of Freddy Heineken , founder of the famous beer and went to law school.
9 – Abigail Johnson – $17 billion
This woman is an American businesswoman, president of Fidelity Investments . The company was founded by his grandfather Edward Johnson II and his father Dela Edward Johnson III , current CEO.
Today, daughter Abigail takes care of her father's side. She is a graduate and graduate of Harvard University.
8 – Iris Fontbona – $17 billion
The widow inherited two large companies from her husband Andrónico Luksic , Antofagasta , which controls several copper mines, and Quiñenco , a brewery and a bank. However, Iris passed control to her two sons, who control both companies.
7 – Gina Rinehart – US$ 17,5
Gina is also an heiress, however she took over her deceased father's bankrupt company. She put effort and dedication and rebuilt the company that today controls several coal and iron mines in Australia.
6 – Laurene Powell Jobs – $19 billion
Steve Jobs ' widow also inherited some money from her husband. Today it controls part of Pixar/Disney and Apple .


Laurene spends most of her time with the Emerson Collective , an NGO.
5 – Yang Huiyan – US $ 22 bilhões
The young Chinese woman is one of the youngest billionaires in the world . She is 36 years old and has a lot of money in her account. Her father was the founder of Country Garden Holdings .
In 2007 he transferred 70% of the business to his daughter, who now runs the company.
4 – Jacqueline Mars – $23.5 billion
Chocolate is this billionaire's source of income. Her father Mars is the founder of Twix, Snickers, M&M 's and others.
3 – Susanne Klatten – $25 billion
The daughter who inherited shares in BMW from her mother , saving the company from bankruptcy. Today the car brand is one of the giants in the automotive market.
2 – Françoise Betterncourt Meyers – $42 billion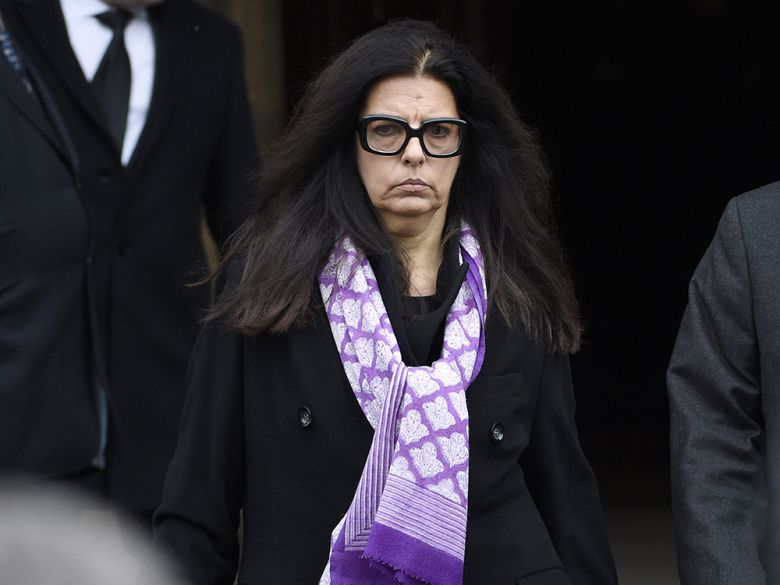 L'Oreal heiress Liliane Bettencour t , who was the richest in the world, when she passed away in 2017. Today, she shares the company's profits with her family.
The company was founded by his grandfather Engène Schueller .
1 – Alice Walton – $47 billion
The first in the ranking of the richest women in the world is this American here. Alice is one of the owners of Walmart .
She and her brothers share the gigantic profit the market has given.