No one needs to keep all their high school friendships. People grow and follow different paths, create tastes, habits, and develop different customs.
But even in the crazy pace we face our routine, it's important to keep in touch with old friends. At least with one of them.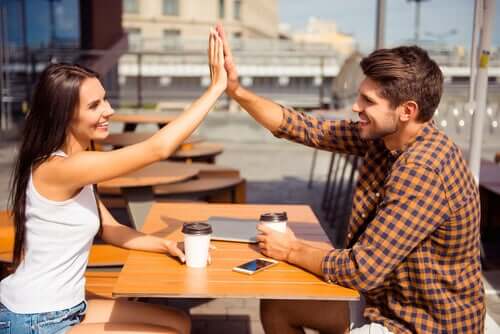 You probably won't go out to lunch with them as often as you go out, say, during college, and you won't be able to arrange a beer every weekend either. But knowing that they are somehow around is inexplicably comforting.



Old friends remind you of who you are, your old dreams and ambitions. Keeping in touch with them is visiting your old beliefs, having a conversation with your old self.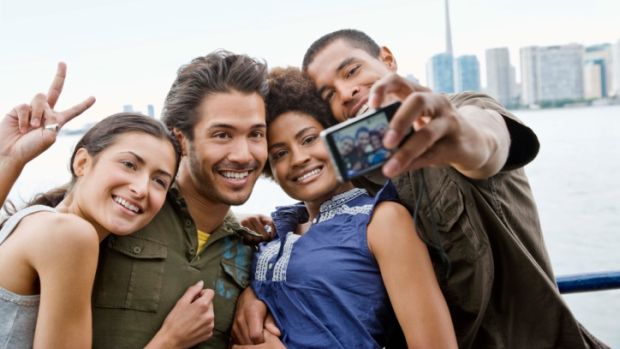 Change is good, change is part of growing up. Remaining stuck in old ideals is outdated behavior – as contradictory as it may seem. We live contradicting ourselves and learning as we clash with who we were yesterday.
Keeping in touch with old friends makes us live these conflicts in a nostalgic and healthy way.
The date can happen once every four months, but for sure, when you meet your old friend you will already be a different person from the last date and so will he.
Credit: Reproduction



Just as he will notice if you gained weight or lost weight in a more impactful way, he will also see, in a clearer way, how you can overcome a problem.
You, your family, your co-workers or friends who live with you daily are inside the eye of the hurricane. An old friend can see your life from a different perspective and help you with the eyes of someone who sees the tornado from afar.
At the same time, old friends have the gift of rejuvenating you. With simple words and small jokes, they can transport you to another time, make you feel sensations until then dormant by routine.
A beer with an old friend is more than a trip in the glass, it's a trip back in time.


A beer with an old friend is a refuge, a hiding place that only you share and know.
When you're on the side of an old friend, when you maintain a long-distance friendship and manage to meet a few times a year, you are safe and so is he.
Problems at work move away because work didn't exist when you started this friendship, current responsibilities become lighter because when you started this friendship, the responsibilities were different.
Your mind, unconsciously, transports itself to another time and that friend of yours who, in the past, was your accomplice to escape a boring class, today is your accomplice to escape, even if it is during a football game or at a table. bar, from reality.
Friends are always by our side.
Friends are those who do us good and help us feel lighter, even when life challenges us. Friends are those who will always be by our side, both in happy moments and in sad moments when a friendly shoulder does us so much good. They are the ones who will be by our side during happy moments and also when we need them most.
When the world proves difficult, they will be right by our side. The importance of friendship in our lives is beyond description.
The basic foundation of every relationship is friendship. Whether it's a relationship with your spouse, children, co-worker or neighbor, friendship will form the foundation of the relationship. Without friends, life would be dull and meaningless.
Friends help us to interact.
The people we bring into our lives as friends will show us how to forgive, laugh and talk. The basic components of any relationship, from lovers to co-workers, are all founded on friendship. We learn how to interact with people because of our friends, even those who are in opposition to us or share different points of view.
Friends keep us mentally and physically strong.
One of the most overlooked benefits of friendship is that it helps keep our minds and bodies strong. In fact, it's just as important to our physical health as eating well and staying fit. A recent Harvard study concluded that having solid friendships in our lives helps promote brain health. Friends also help us deal with stress, make better lifestyle choices that keep us strong and allow us to recover from health problems and illness faster. Friendship is also important for our mental health. One study even suggested that spending time with positive friends actually changes our perspective for the better.
Friends help us to face lonely times.
Friends don't completely cure loneliness (this is a common myth), but they help us in times of loneliness. We learn how to accept kindness and also how to reach out when we need help. The painful times when we may be friendless also help us to value the friendships that come and go in our lives.
Friendship improves the quality of our lives.
By spending time with friends, we fill our lives with great conversations, heartfelt affection and support, and we also have a good laugh. When we go through difficult times, friends are there to put things in perspective and help us.
On this special day, we want to extend our arms and give a big hug to all our friends and we thank them for bringing greater meaning to their lives and to everything we are doing for a more playful childhood.