Immersed in a totally chaotic and dubious zombie apocalypse, Juliet Starling, widely known only by her first name, Juliet, is the protagonist of the game "Lollipop Chainsaw", in addition to being a cheerleader at her school, San Romero High School.



Possessing the typical archetype of a cheerleader, Starling appears early in the game, which tells the story of her and her little family. The interpreter has her plot told right at the beginning, although it is not focused so much on her childhood and how she entered the family business.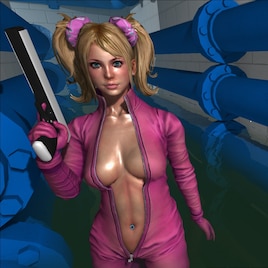 As a Zombie Hunter, Juliet utilizes a stylized chainsaw and cheerleader acrobatics, showing off an arsenal of powerful punches. At first glance, it is clear that the character is devoid of basic knowledge (I didn't find another term less offensive), however we can see that when it comes to fights she manages to stand out. With a carefree and insane style, the character is always with her boyfriend, Nick, who lives trapped in her waist, enjoying the whole adventure with a, shall we say, privileged view. Following the family branch, Juliet shows everyone her natural talent for defeating creatures, demonstrating all her charisma and, of course, the inseparable lollipops, which have become her trademark. The person responsible for bringing the character's voice to life was Tara Strong, who also voices Harley Quinn in Batman: Arkham Knight.



"Lollipop Chainsaw" (ロリポップチェーンソー, Roripoppu Chēn Sō) is a work that was developed by Grasshopper Manufacture, a Japanese company that developed well-known games such as Killer7, and published by Kadokawa Games and giant Warner Bros Interactive. Directed by Tomo Ikeda and Goichi Suda (SUDA51), the title was released for Xbox 360 and PlayStation 3, and did not receive a PC version, being exclusive to the aforementioned platforms. Its release took place on June 12, 2012, in the action and hack and slash genre, a style much loved by developers.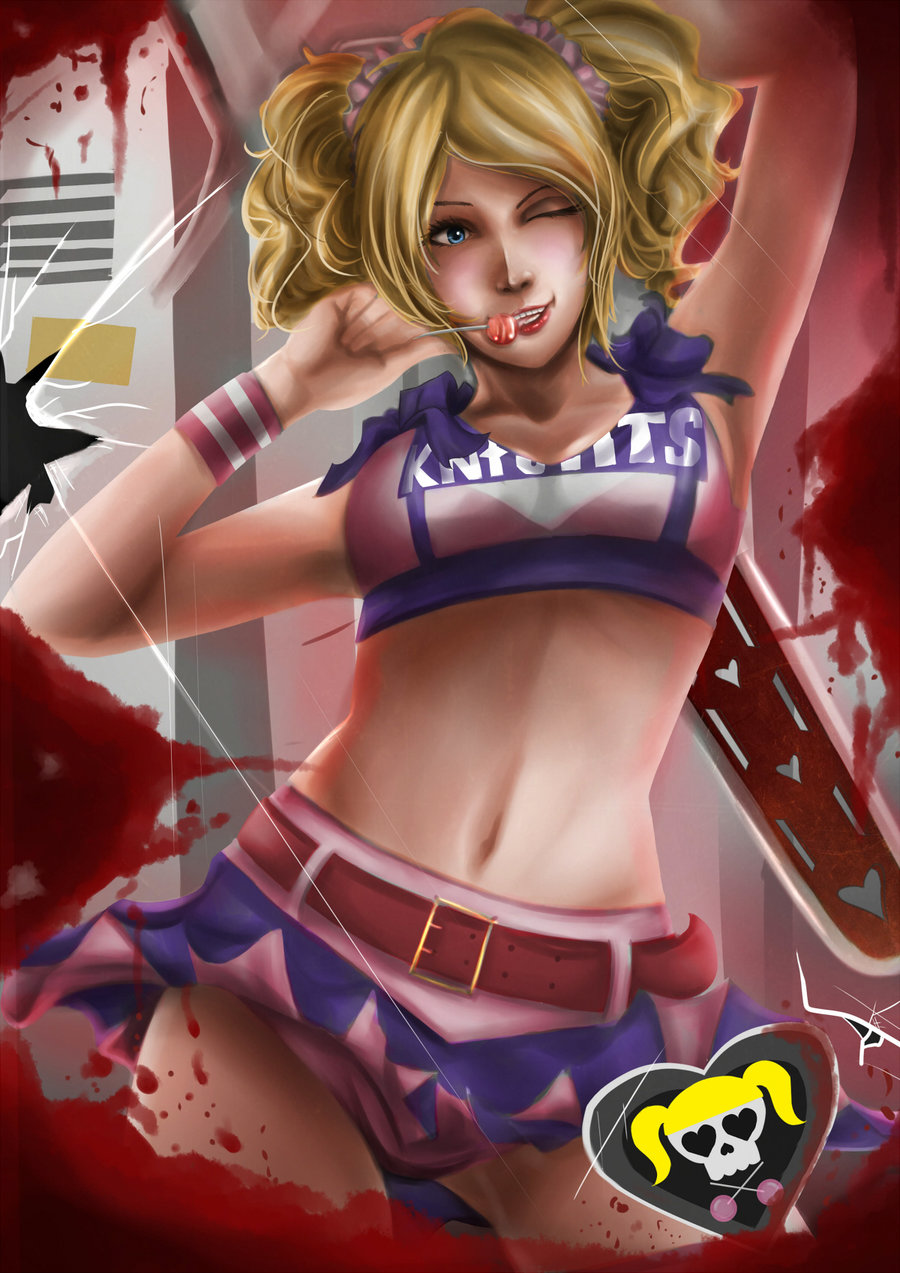 Its plot is beyond interesting, as it begins by telling the story of the protagonist and the family business. Juliet Starling is a professional zombie hunter, in addition to being a cheerleader at San Romero High School, who on her 18th birthday watched her city being devoured by a zombie apocalypse, deciding to show all her skill with her main weapon, a stylized chainsaw. During her adventure, she found her boyfriend, who ended up being bitten by one of the creatures, forcing the character to save him, managing to preserve only the head of her boyfriend, who came to accompany her during her journey. So, with the support of her family, who appears during the game, and her boyfriend Nick's head, she decided to face the apocalypse, preventing it from ending her 18th birthday.


Juliet is a beauty from the game Lollipop Chainsaw, being, of course, an attractivewoman, but make no mistake, she is quite insane. Anyway, she has a standardbody for video game characters and her physiognomy is exploited in every way by her gameplay. Juliet is a tall woman, with white skin and a large bust, which is highlighted by her super-tight blouse.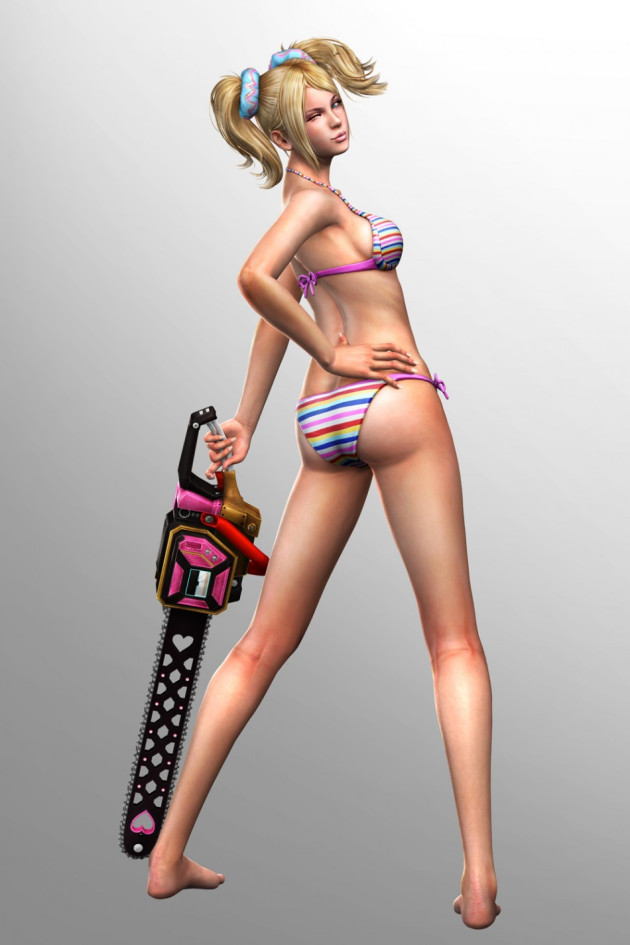 Juliet is a very peculiar and spontaneous character in her actions, managing to win hearts just with her strange way of acting. Like every typical American girl who participates in a cheerleading team, Starling is very vain, making this very clear at the beginning of the work, even more so when she prepares to meet her boyfriend, or when she tells herself that she is fat just for someone else to say it's not true. As stated above, the character gives an impression of a "dumb blonde" (archetype used in cheerleaders) whoshe only knows how to useherbody to gain an advantage in some way, however Juliet manages to do very well in the course of the work, which leaves such a peculiarity implied in the character in the background. The interpreter is very smart and loves to provoke her enemies, even more zombie apocalypse bosses, revealing her funny and cute side in a destructive way. Starling is quite popular at her school, drawing sighs from the boys for her beautifulbody. Even so, the character isn't so vulgar as to use it as a weapon, although her acrobatics while fighting reveals a few things. Juliet didn't hide the emotion of being able to get her school friends who turned zombies, making evident the joy she took in doing so. In other words, because she is a Starling, Juliet has an enormous thirst for blood, something that seems to be quite common in the Starling sisters, although she does show expressions of surprise when seeing certain things during the apocalypse, however nothing that makes her stay with her. fear. Despite loving to get zombies and supernatural creatures, Juliet is very kind to people, leading them to think that the protagonist is a simple cheerleader. The interpreter also has no problem with relationships and would do anything to save a friend, as seen when she used magic to save her boyfriend.
The character's backstory is not well explored in the series, however she was born with a talent for getting zombies, something that was inherited from her family. Being a Starling, Juliet appears initially waking up from a wonderful dream ready to celebrate her 18th birthday with her boyfriend, Nick. When she leaves for school, she is faced with an infestation of undead, getting various creatures until she reaches her destination. At the place, she sees that all her friends have turned into creatures and is ready to get them, enjoying this act very much. When she finally finds her boyfriend, Juliet is attacked by a zombie.Thus, the man starts to accompany Juliet, all this because he lives hanging from his girlfriend's waist. In the course of time, Starling discovers what causes the incident and decides to end the chaos once and for all.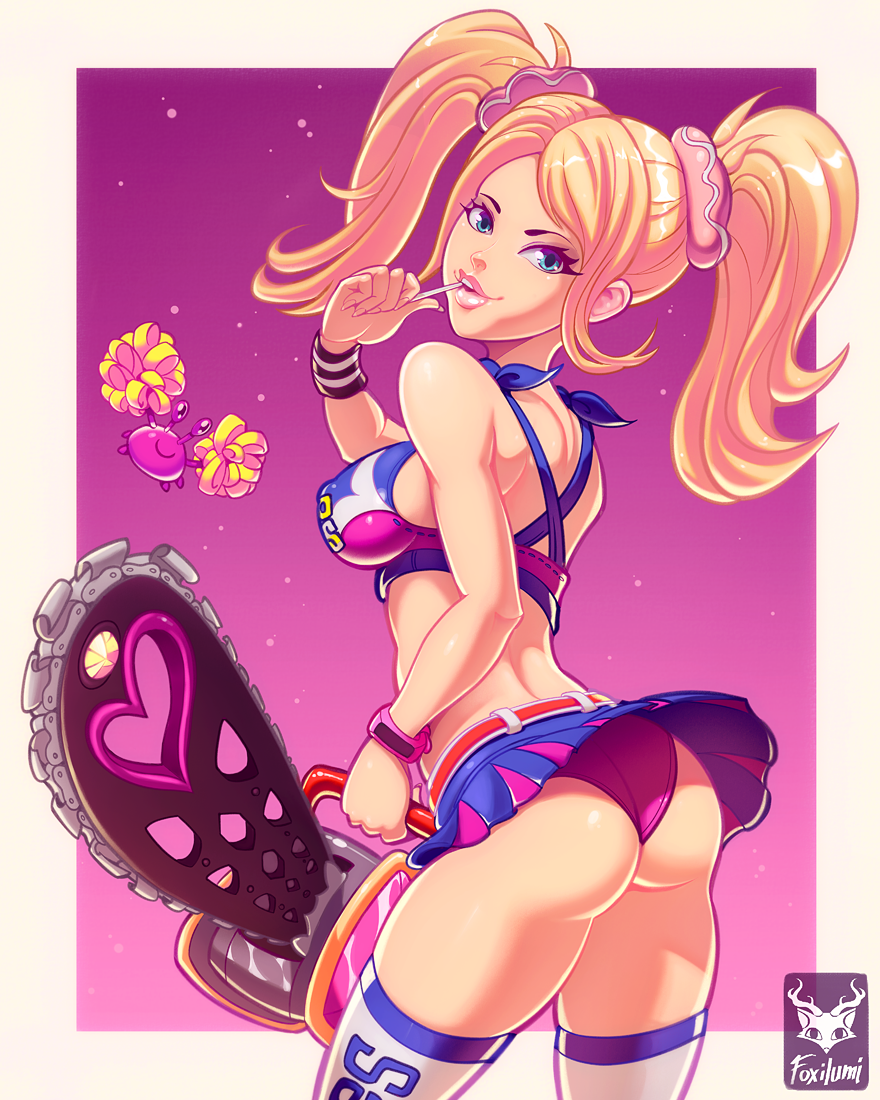 During her battles against the monsters, the protagonist meets her sister, who helps her during part of the plot. After some time, she receives support from her father, who helps his daughter come up with a plan to end the villain responsible for the zombie apocalypse. For that, she discovers that she would have to implant the head of Nick, her boyfriend, in the middle of the body that was inside the creature. Reluctantly, she does so and bombs the creature. Thinking that she had lost everyone in the final confrontation, some time later, her father appears all burned, but alive, and her boyfriend was "blessed" by entities that gave him a new life, this time in a smaller body. That difference didn't change Juliet and Nick's relationship at all.